Affordable Alternatives to Center Parcs
As a family, we went to Center Parcs when we had just 2 little ones and before they were at school.  It was great!  We had a great time and it is so well set up for families.  I can fully understand why it is a popular choice.  However, the staggering cost in school holidays means we have not returned.  It is lovely, I don't deny that, but I don't think it is amazing enough to justify the £1000s it will cost for a week in school holidays.  We budget for holidays and they are important to us but I also consider value for money.
So I have done a bit of research and discovered there are some amazing affordable alternatives to Center Parcs.   It is possible to have an action packed holiday where you can make some lasting memories, without breaking the bank.  My top picks for affordable alternatives for Center Parcs are listed below!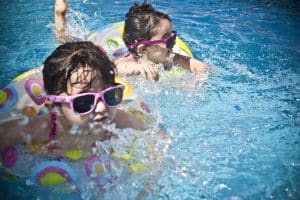 1. Bluestone National Park Resort – Pembrokeshire, Wales
Located in the heart of Pembrokeshire National Park, Bluestone offers a picturesque setting with stunning lodges and cottages. Activities include zip-lining, kayaking, and nature trails. The accomodation is quite similar to Center Parcs with apartments and lodges.  They are well set up for young families and provide cots (although you need to bring your own bedding for these), highchairs  and bed guards meaning you have less to bring with you.
All bookings include access to the Blue Lagoon Water Park, Serendome, HIVE and Bluestone Village.  The Blue Lagoon is similar to Center Parcs swimming area and provides shallow splash areas for little ones as well as flumes and wave pools for older children.  The Serendome and HIVE, I think, are  the standout features of Bluestone.  A UK holiday means no guaranteed sunshine!  With Serendome, you have playgrounds, water and sand play, theatre and high ropes all under a roof!  So now matter how unpredictable the weather is, you can still have a great time.  HIVE has an indoor play frame, inflatable arena, bowling and climbing walls to name a few.  Bluestone really is a great place for an action packed family holiday and a really fantastic option for affordable alternatives to Center Parcs.
2. Forest Holidays – Various Locations in England, Scotland, and Wales
With several locations across the UK, Forest Holidays provides self-catering cabins nestled in breathtaking woodlands. Enjoy activities such as cycling, fishing, and relaxing in hot tubs.   Forest Holidays are located all across the UK which can make it much more convenient.  They are focused more on getting back to nature and enjoying the outdoors rather than the swimming pools and play centres. There are options of cabins and lodges, designed to blend seamlessly with the natural environment making them very peaceful. The cabins are equipped with modern amenities, comfortable furnishings, and have private outdoor spaces which means you can sit out and relax once little ones are in bed.
Forest Holidays offers a variety of activities suitable for all ages and interests. Nature enthusiasts can explore the forest through guided walks, wildlife spotting, or cycling along scenic trails. For more adventurous guests, there are opportunities for adrenaline-pumping activities like zip-lining and treetop adventures. Fishing, archery, and forest ranger experiences are also available at select locations.  However, these are at an extra cost so it can quickly add up if you're booking several activities.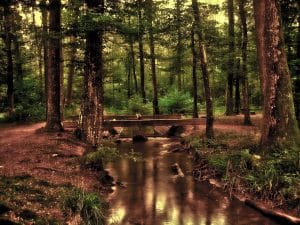 3. Tattershall Lakes Country Park, Lincolnshire
Tattershall Lakes Country Park is situated in the picturesque county of Lincolnshire. The park is nestled in a serene lakeside setting, surrounded by beautiful countryside and offers a tranquil getaway for families, couples, and groups of friends. Tattershall Lakes offers a variety of affordable accommodations to suit different preferences and group sizes. There is a variety of options for accomodation so you can pick depending on your budget between comfortable caravans, spacious lodges, or even stylish holiday homes.
Tattershall Lakes Country Park is known for its fantastic range of activities, ensuring there's something for everyone. The park features multiple lakes, perfect for water sports enthusiasts. Guests can enjoy activities such as jet skiing, wakeboarding, water skiing, and fishing. For those who prefer to stay on dry land, the park offers facilities for golf, archery, and even an adventure play area for children. They also offer events and entertainment programs throughout the year, including live shows and themed activities. One of the highlights, and what makes it a great affordable alternative to Center Parcs, is the indoor swimming pool, Lido and Aqua Play Splashzone.  Between these 3, you can enjoy something no matter what the weather is like. The splashpark is perfect for younger children too.   There are also restaurants, bars, and cafes on site too.
4. Kelling Heath Holiday Park, Norfolk
Kelling Heath Holiday Park is situated in Norfolk, amidst beautiful countryside and close to the North Norfolk Coast. The park is set within 300 acres of woodland and heathland, offering a peaceful and scenic setting for a relaxing getaway. The park provides a range of accommodation options to suit various budgets and group sizes. Guests can choose from comfortable lodges, cozy cottages, or even pitch their own tents or park their caravans in spacious pitches meaning you can get a really great value getaway.
Kelling Heath offers a diverse range of activities to keep guests entertained during their stay. Nature lovers can explore the park's extensive network of nature trails and enjoy the beautiful surroundings. There are also guided walks and wildlife tours available, allowing you to learn about the local flora and fauna. The park features facilities such as tennis courts, a fitness center, and a children's play area and an outdoor swimming pools.  Additionally, there are organised activities for all ages, including arts and crafts workshops, archery, and cycling expeditions.  You are also close to the coast for a day out at the beach.  Kelling Heath is a great affordable alternative to Center Parcs and you can make it a really affordable trip by opting to camp.  However, you need to be prepared for all weather here as most activities are outside.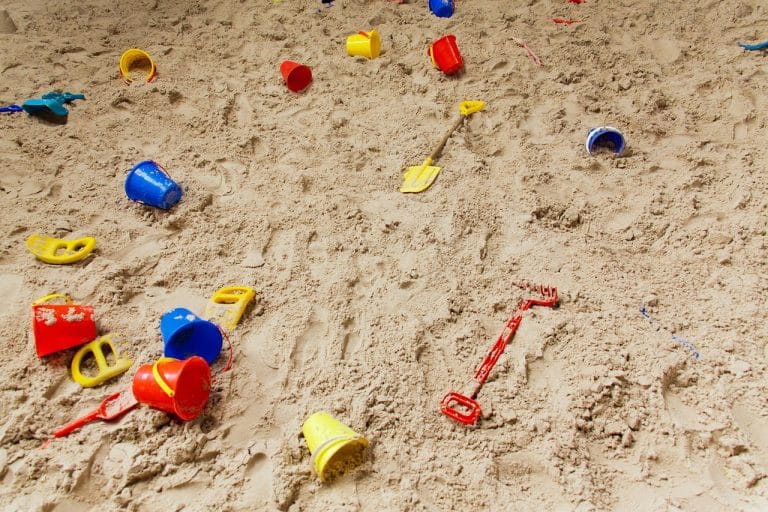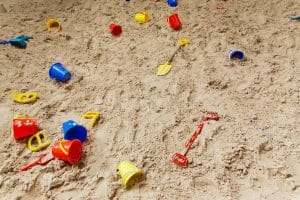 5. Eurocamp, Various locations across Europe
A bit of a wild card as it is not in the UK! Eurocamp offers holiday destinations across Europe from picturesque coastal spots to scenic countryside retreats, most of which you can drive to.  Eurocamp offers a variety of accommodation options from spacious mobile homes, comfortable lodges, stylish safari tents, or even glamping options.
The standout feature of Eurocamp is the plethora of activities to keep guests entertained during their stay. Depending on the location, guests can enjoy swimming pools, water slides, and splash parks for endless fun.  Kids' clubs are also available, offering age-appropriate activities and entertainment for children meaning you can even get some actual downtime on your holiday! Each site is slightly different so you can pick one that best suits your family and children's age.  Eurocamp offers so many of the benefits of a resort holiday but you can easily drive to many on the locations and they are significantly more affordable.
Final Thought
When planning a summer holiday in the UK, there are numerous affordable alternatives to Center Parcs that offer delightful accommodations, a variety of activities, and stunning natural surroundings. Whether you seek adventure, relaxation, or family-friendly fun, these options allow you to enjoy a fantastic vacation without breaking the bank.
Remember to book early to secure your preferred dates and accommodations, as these alternatives are popular among budget-conscious travelers.  No matter what you're budget, there are plenty of ways to have a memorable family holiday.